Welcome to Flying Graphite!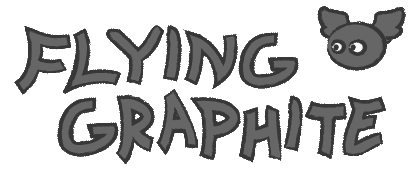 Hello, and welcome to Flying Graphite. My name is Michael deLaubenfels, and I am a freelance artist. Using pencil and/or pen, I draw cartoons, anime and manga, animals(anthro characters included), and business mascots.
You may request a drawing for me to create. The prices are as follows(charged per character on paper):

-Pencil: $10.00
-Pen: $15.00

Just feel free to email me with your request.
I also have a Deviantart page.



(My webcomic, updated mondays)

© 2009-2015 Flying Graphite